Trace Propane Gas LLC is ready to provide for all your home comfort needs. For over 80 years we have delivered fuel to residential, agricultural, and commercial accounts. We have a modern safe fleet, an excellent safety record, and an experienced friendly staff.
Becoming a Trace Customer is easy. Join the many satisfied customers we serve in Mantachie and the surrounding area.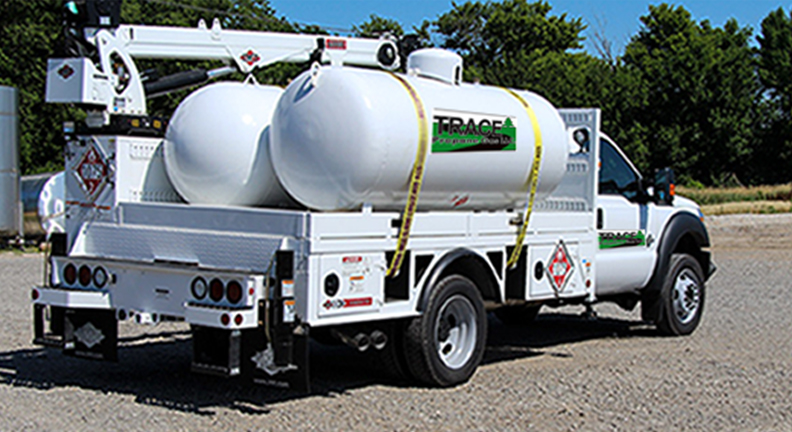 Click below to find our service area
A common question from new customers is "What is involved in switching companies?". The answer is: Not too much. It is generally a quick and simple process that we do hundreds of times a year. Some details are listed below:
The entire process usually takes only about 2 hours.
We disconnect and place your current tank off to the side.
We install your new Trace Propane tank.
We complete a leak test and re-light your appliances.
You then can call your prior propane provider and let them know to pick up the disconnected tank.
Relax! We will take care of you and your family from here on out.
There is no installation fee for switching out a propane tank, you just pay for the gas!
Moving into a new home? We are here to help! We will install the tank where you would like it and construct a trench and install the propane gas line.  Our Free Tank Installation package includes up to 60' of gas piping.  If you would like the tank farther than 60' from the house, there will be an additional charge for the trenching and gas line. 
Depending on your propane needs we can help you select the appropriate sized tank to have installed:
120-gallon tank: Minimum annual usage of 200 gallons.
250-gallon tank: Minimum annual usage of 400 gallons.
330-gallon tank: Minimum annual usage of 500 gallons.
500-gallon tank*: Minimum annual usage of 600 gallons
* This is the most common tank for residential homes.
1000-gallon tank: Minimum annual usage of 1600 gallons.
If the minimum annual usage is not met, a low-use fee may apply.
Fill out the form below to become a Customer
Mantachie Office:   (662)282-4784
After Hours: (662)322-6496
Trace Propane and its employees take great pride in being able to deliver very competitively priced residential, commercial, and agricultural propane as well as exceptional customer service. Satisfied customers are the foundation upon which Trace has built its propane business.
Click the link below to view our service area